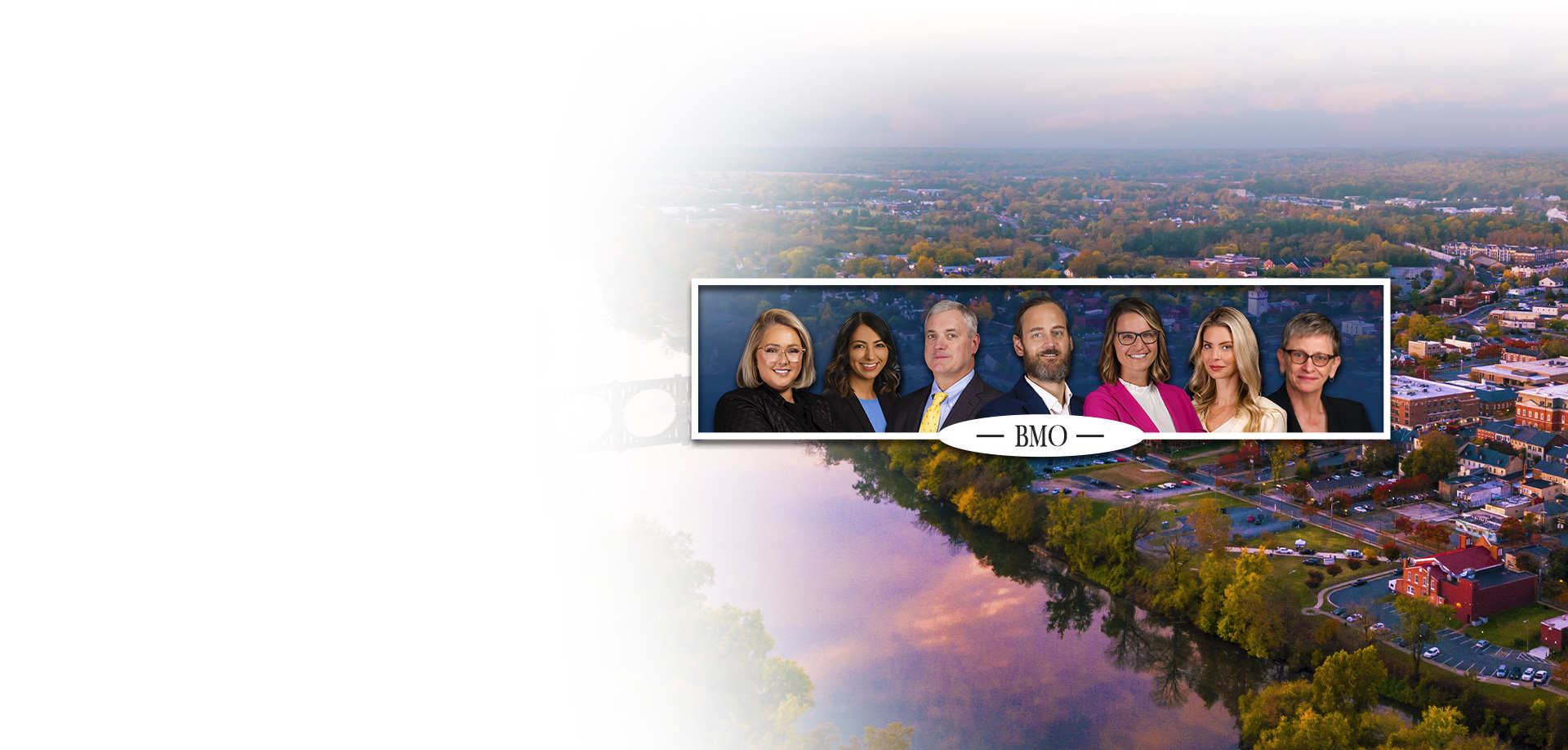 Our Experience. Your Peace of Mind.
Don't trust your finances, your future, & your family to guesswork. Put our Fredericksburg team of experienced, committed family law advocates in your corner.
Fredericksburg Family Law Attorneys
Serving Clients Throughout Stafford County & Spotsylvania County, VA
Family law issues can be enormously stressful, emotionally charged, and difficult to manage. Whether they involve a pending divorce, allegations of domestic violence, legal separation, or post-divorce disagreements, your life can feel like it is spinning out of control. These are matters that impact every aspect of your personal life, from your combined finances and property to your parenting rights and more. You may know little about the laws and court policies to which you will be subject or how to optimally resolve complex issues while protecting your rights and best interests.
At such a time, you will be best served by turning to a family law firm that you can trust. At Butler Moss O'Neal, PLC, we put trial lawyers on your side who are dedicated, tenacious, and highly experienced. We understand the stress, uncertainty, and often the high stakes involved in family law issues. Our only goal is to achieve the best possible results for you and your family.
Contact Butler Moss O'Neal, PLC online or at (540) 306-5780 to request a confidential consultation with a Fredericksburg family lawyer about your legal issue today.
Meet Our Dedicated Team
With Over 100 Years of Combined Experience His skill set and staying power proved timeless... he skillfully communicated my case with exceptional proficiency.

- J.B.

They made going through a divorce as pleasant as can be... they kept me laughing when I felt like crying.

- L.F.

Their quality of judgment, commitment, and mental and physical energy was unsurpassed.

- J.B.

His expertise, guidance, and sage advice gave me comfort during my divorce.

- K.N.

Nicole definitely went above and beyond for our case and I would 100% recommend her services.

- Former Client

This is a law office that truly cares about their clients, and I hold them in the highest regard, esteem and respect.

- T.B.M.

His skill in the courtroom was impressive, and all issues that were important to me were addressed to my satisfaction.

- Former Client
Our Experience. Your Peace of Mind.
With Over 100 Years of Combined Experience, Our Dedicated Attorneys are Ready to Help You Move Forward.

Trusted. Experienced. Compassionate.
Our firm has a longstanding presence as a trusted legal resource for individuals and families throughout our region. We have successfully been serving the family law needs of Virginians in the area since 1998. Our capable legal team shares approximately 100 years of combined experience in all aspects of Virginia family law. Because we concentrate primarily on this legal field, we have gained extensive insight and knowledge into established and changing laws as well as court decisions impacting the wide scope of family-related issues.
Our deep roots in the area are reflected in the fact that we are all Virginians who have strong ties and connections to the community. We carry that sense of community into building long-lasting and positive relationships with our clients who commonly turn to us at the most difficult and vulnerable times of their lives. As a result, we focus on providing the strength and stability you need in sorting out the chaos that can impact you in divorce, child custody, and other areas related to family law.
Results-Oriented Case Resolution
When you come to us with your family law issues, our first order of business is to thoroughly understand your case. Our next goal is to help you understand your legal rights and the laws that affect your case. Finally, we work with you to develop and implement an approach that will move you toward your goals in the most efficient, inexpensive, and legally effective manner possible. This means that we put equal emphasis on successful case resolutions outside of the courtroom as well as through vigorous litigation in courtroom trials Our team is as skilled at negotiating legal settlements as they are at presenting well-prepared cases before a judge.
At all times, we bear in mind your needs, goals, and unique family dynamics in resolving your issue with optimum results. Our mission is to help you successfully navigate the family court system into the next chapter of your life with security, confidence, and stability.
My spouse and I are separated. Is it ok to date another person?

Legally, it is never advisable to date another person while you are involved in a domestic situation that may result in a divorce or custody suit. First, adultery is still adultery, even if the spouses are separated, and it is still a misdemeanor crime in Virginia. In addition, if adultery is proven in a divorce, the "guilty" party may lose the right to receive spousal support. Even if adultery is not committed, however, you still may be accused of it if your behavior indicates a romantic involvement with another person while you are still legally married. In child custody cases, the issue of exposure of the children to an adulterous relationship may become a serious issue. In short, while it may be very tempting, from a personal standpoint, to "date" others after the breakdown of an unhappy marriage, the legal consequences can be serious.

My spouse and I are living in separate rooms and not sleeping together. Does that mean we are "legally separated"?

Not necessarily. Separation means that the husband and wife have ceased "cohabitation." Cohabitation, in turn, is not one single behavior–such as sleeping together–but a collection of behaviors in which husbands and wives typically engage. These include, but are not limited to, eating together, performing household chores for one another, maintaining joint finances, and holding themselves out to the community as a couple. When all vestiges of cohabitation have ceased, the parties can be said to have "separated", but this means more than not sleeping with or having sex with your spouse.

My spouse and I just separated. Do I need to file for "legal separation"?

Virginia law does not have a statutory designation or category for people who are living in a state of separation from their spouses. The state of "legal separation" is commonly used to describe spouses who are no longer living together, where at least one of them has formed the intention to be permanently separated. But living in a state of separation does not itself confer any particular legal status beyond possibly giving one or both of the parties a ground to seek relief from the court–such as possible a divorce, spousal support, child custody, and child support, among others.

Do I have to be separated from my spouse for a year to get a final divorce?

Not in all cases. If the ground of divorce is adultery, sodomy, buggery, or conviction of a felony resulting in a prison sentence of more than one year, there is no statutorily prescribed separation period**. For a divorce based on cruelty, desertion, or reasonable apprehension of bodily harm, you need to be separated for at least one year to be awarded a final divorce. A divorce can also be granted based upon intentional separation for a period of one year without proof of any fault on behalf of either party. Also, where the parties to a divorce have no children under the age of eighteen AND a separation agreement, the required period of separation is six months. In any case where a period of separation is required, the separation must be continuous for the entire period and must be accompanied by an intention to make it permanent at the commencement of the separation period. **Note, however, that a number of other statutory conditions DO apply to the granting of a divorce on these grounds.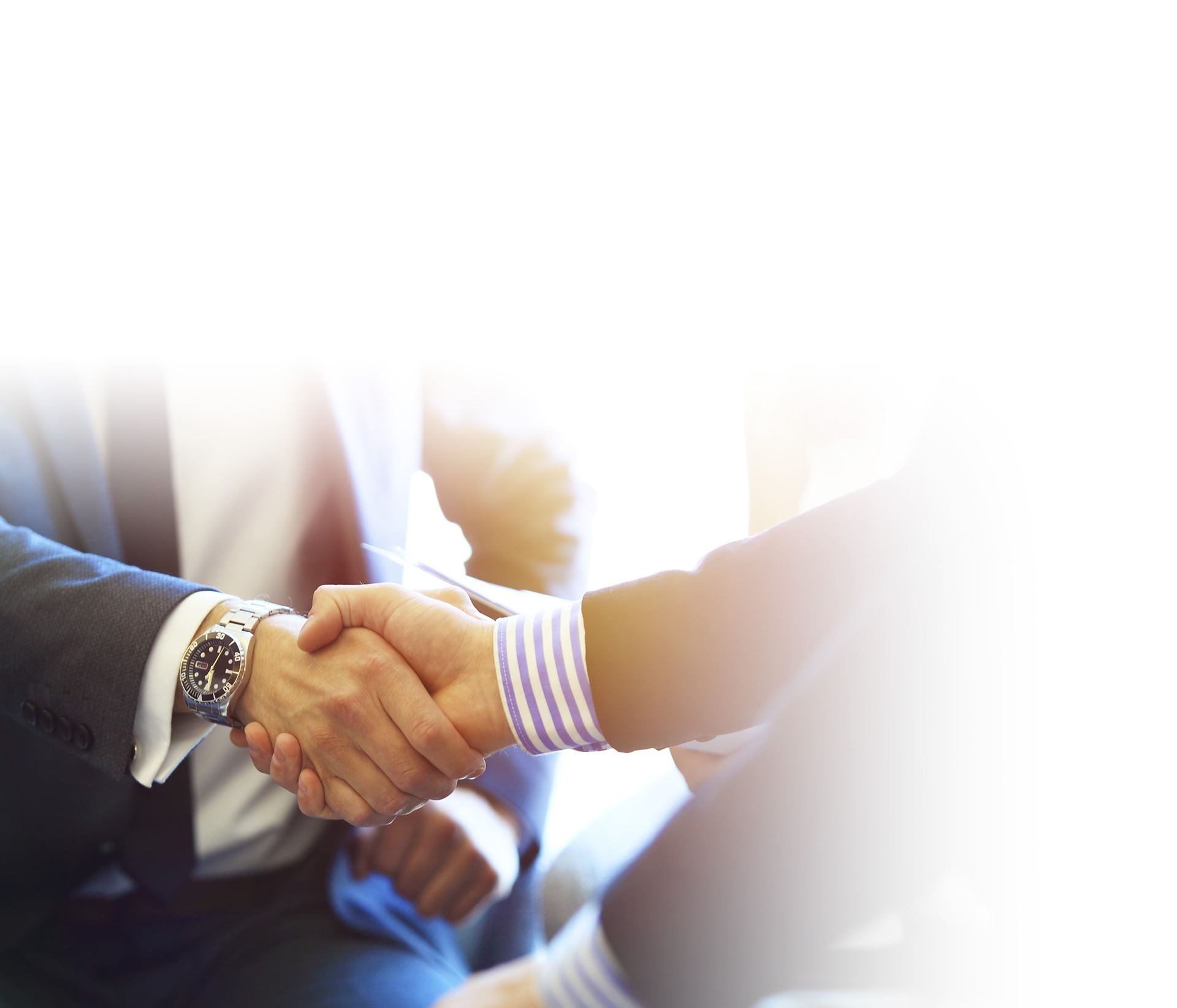 Read Our Five-Star Client Testimonials
We prioritize our client experience, and it shows in our reviews.
Read Client Reviews